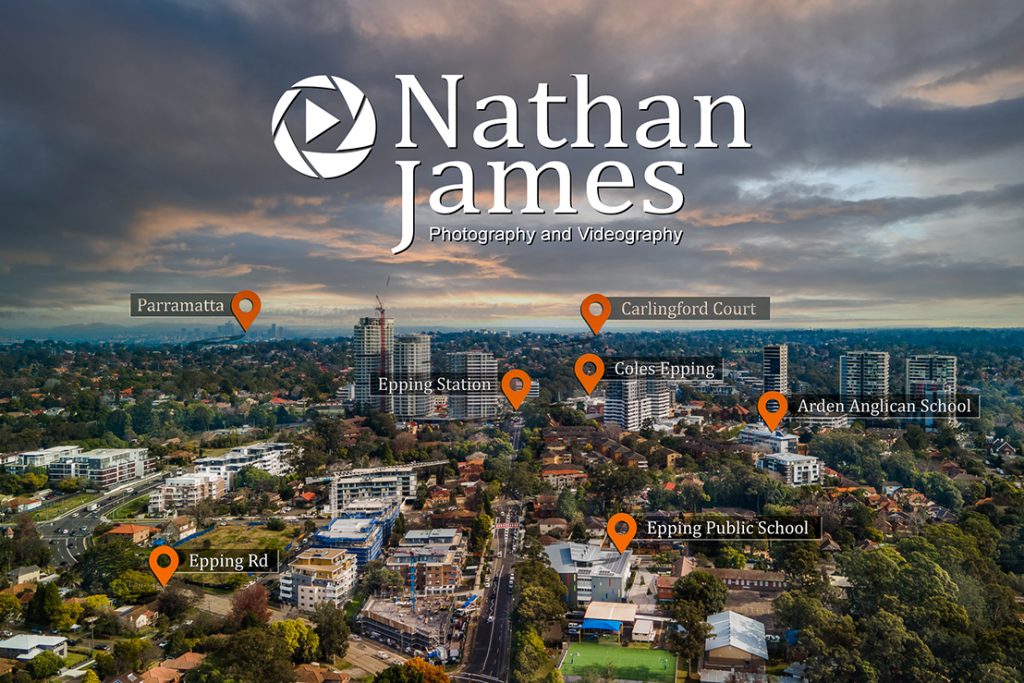 Real Estate Photography Epping
Nathan James Photography and Videography is a Real Estate Photography business servicing Epping, NSW, and the surrounding suburbs of Northern Sydney, North Western Sydney, and the Inner West. We shoot Houses, Apartments, Townhouses, Airbnb's and more. If you're looking for a real estate photographer in Epping you're in the right place.
As a real estate photographer in Epping I am a convenient and qualified choice for real estate agents in Sydney's north. I am the 3rd generation to call Epping home, familiar with all the amenities and highlights of this part of Sydney and I understand how to market the appeal of this beautiful part of Sydney. I roamed the bushland between Epping, Pennant Hills, Turramurra and Wahroonga as a boy. I know every park, school and by way.
Nathan James Photography and Videography
Nathan James Photography and Videography services use a combination of shooting and processing techniques that produce the highest quality images. We do all the editing inhouse. This is increasingly rare for real estate photographers these days. The norm has become using low cost, overseas editing services, because few photographers are familiar with the editing process. We are. We know how the pieces will go together, therefore we are fast which keeps the cost down and the quality up.
The benefit of editing our shots in house is control. Each photo is taken knowing how they will be edited so we can get the most from each shot. Producing real estate images is a process. Controlling that process from end to end results in a higher quality result. We shoot with editing in mind. We can therefore tailor our real estate photography to suit the agency's style brand and expectations. Providing the very best real estate photography for our clients.
While every property is different, photographing real estate has a set of defined tasks that are largely consistent across projects. Therefore our work flow is stream lined with crafted systems and processes. This ensures consistently high quality through our professional photography service.
By exploiting our experience and advice, we can apply our techniques when photographing your property. Our goal is to display the house in its absolute best light. Our expert photographers will create stunning real estate photos that will exceed your expectations.
Our real estate photographers are known for going above and beyond with every assignment we get. We don't compromise on quality.
Where is Epping?
The suburb of Epping is located in the local government area of the City of Parramatta in the Australian state of New South Wales, 18 kilometres north-west of Sydney's central business district. Epping is a suburb in Northern Sydney, sometimes referred to as just the "North-West" or North Shore. It is the most north-eastern area of the City of Parramatta. To the north is North Epping, which is managed by the Hornsby Council.
After a quote?
Want to see our pricing?
Have a few questions?