Real estate floor plans together with site plans are the best way to understand a property in a single glance. For that reason the market now expects to see them as part of all listings. Their illustrative power is a strong incentive for them to be included. Our floor plans can be customized to include your agency branding and logo. We can provide a floor plan or a site plan individually or combined, in JPG, PNG and PDF formats.
2D Colour Floor Plans
Our floor plan measurement and drafting service
Are you tired of spending hours trying to create professional-looking floor plans for your listings? Do you struggle to communicate the layout and flow of a property to potential buyers? Our team of experienced draftsmen is here to help.
We create custom floor plans that accurately represent the properties you are showcasing. Our team will turn it into a visually appealing and easy-to-understand floor plan. Not only do our floor plans make it easier for potential buyers to envision themselves in the space, but they also provide a valuable marketing tool for you as a real estate agent. In today's competitive market, high-quality visuals can make all the difference in attracting potential buyers and closing the deal.
Our team of draftsmen is dedicated to providing top-notch service and delivering accurate and detailed floor plans so your listing will stand out in the real estate market. We understand the importance of meeting deadlines and delivering results, and we strive to exceed our clients' expectations every time.
Book today and see for yourself why we are the go-to floor plan drafting service for real estate agents. We can't wait to work with you and help you succeed.
Stylish and simple floor plan design
Homebuyers value clarity. Our schematic 2D floor plans clearly illustrate the layout of a property.
Our 2D Black and White Floor Plans have a modern and professional look, they're easy to read, identify all rooms and include indications of kitchen, bathroom and laundry fittings. They can also highlight the residence location, garage, pool, courtyards and other important external amenities.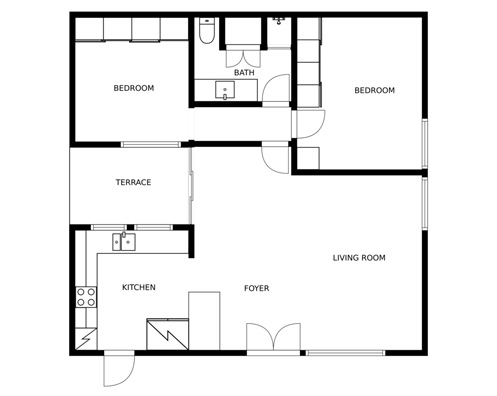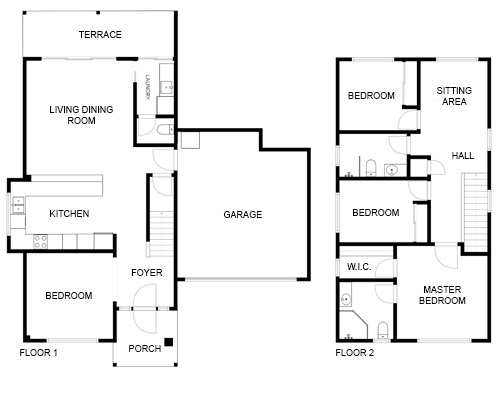 Logo, wall colour and floor colour
We'll make sure that you'll stand out with personal branding. We can add your logo and adjust wall and floor colors.
3D Floor Plans
3D floor plans display the interior layout more aesthetically than 2D plans. They provide more intricate details of a property with walls, doors, windows, furniture and flooring in lifelike 3D form. This presentation is useful in showing the design intention of the rooms to the end clients. 3D floor plans make it extremely easy to visualize the interior of the building.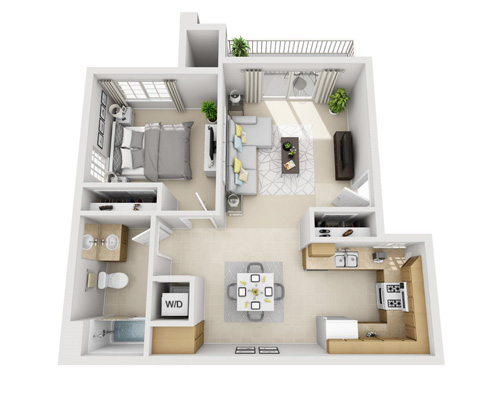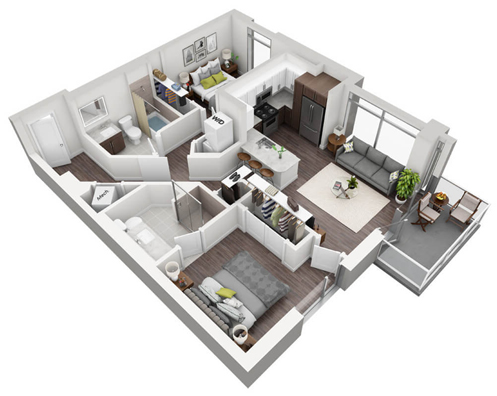 Why are real estate floor plans important?
Floor plans are the second most important graphic in a listing and correlates highly with capturing leads. (source: Zillow.com).
10% of buyers state that they would not arrange to view a property without seeing a floor plan, and many more indicating that they would be less likely to view (source: Rightmove.com).
1 in 5 potential buyers would ignore listings that did not contain a floor plan (source: Rightmove.com).
Including a floor plan in a real estate listing increased click-throughs from buyers by up to 52% (source: Rightmove.com).
Floor plans and virtual tours rank highest as the 'very useful' features, according to a National Association of REALTORS® survey.
Floor plans are clicked on 7.5 times more often than maps on realestate.com.au.
42% of Home Sellers asked about their considerations when hiring a real estate agent revealed they would not hire a professional that didn't offer a floor plan (source: Rightmove.com).
93% of buyers say they are more likely to spend time looking at a property including a floor plan.
81% of sellers believe including a floor plan will sell their home faster.
Including a floor plan in the properties marketing campaign has been proven to reduce the time on the market by up to 50%.
After a quote? Want to see our pricing? Have a few questions?