Our Real Estate Photography Service
We will enhance your marketing campaign with quality real estate photography. Our images simultaneously inform and entice buyers. Thereby positively influencing how quickly a home sells and the price it achieves. The images we produce will turn browsers into buyers.
Our real estate photography will accurately showcase your property to its full potential.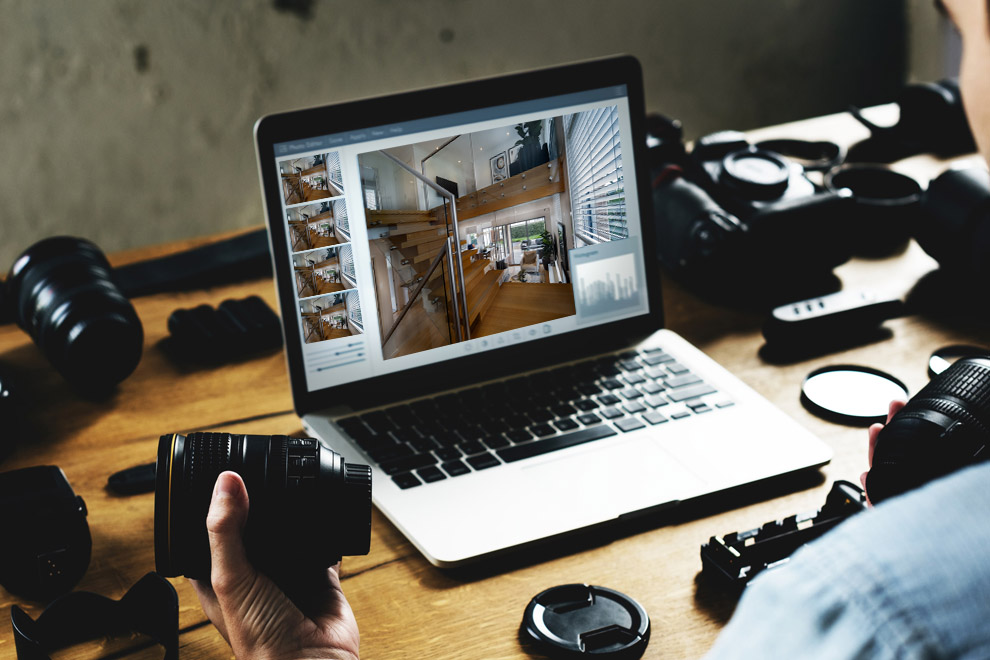 We produce real estate photography with perspectives that appeal to buyers. Edited accordingly to highlight the best of your properties and projects. Significantly showcasing functionality and connectivity between spaces. Emphasizing key features. Each real estate photography project is unique with unique opportunities to engage buyers.
We use professional cameras with lenses dedicated to architectural photography.
Shooting multiple exposures and compositing them to create a balanced image that exposes for the inside and the view through the windows.
Amazing clarity and colour representation, utilizing off camera flash lighting.
Zero distortion even at a wide angle.
All images are edited, colour corrected, retouched and delivered with in 1 working day of shooting.
Photography Portfolio
Real Estate Photography Sydney
Why you need a professional for real estate photography

Have you tried to shoot your own real estate photography in Sydney, and it's turned out nothing like you imagined? Maybe it was blurry, or the colours weren't right. Perhaps the angle was slightly askew, or it just didn't look as it does in real life. A lot of factors need to come together to produce an image that sells. That being the case there countless techniques that apply to real estate photography. They don't all have to be followed, but it's important to know when the should be applied.

This is where a professional photographer comes in. Real estate photography is more than just taking photos of your house or property. It requires a trained eye and advanced camera equipment experience. When you hire a real estate photographer in Sydney to shoot professional photos of your property, you're employing someone who knows how to market your house or commercial space and highlight its best features, which is why it's imperative to use a professional for property photography.

Discover the Real Estate Photography Techniques we employ.

Pitfalls of not using professional real estate photography

If you aren't an experienced photographer and have been performing your own property photography in Sydney, you've likely been doing yourself (and your property) a disservice. Without the experience, equipment, and knowledge of what works, there are several mistakes that can be made when shooting your own home or commercial real estate photography. Below is a list of common errors people often make when taking their own real estate photos:
Outdated or incorrect use of equipment.

Using outdated photography equipment may result in low resolution or grainy images. Alternatively, you could be using an old camera, perhaps one that was top notch back in 2005. Or maybe you're snapping images of the kitchen or lounge room on your phone. Either way, unless you're experienced in the field of real estate photography and have all the appropriate equipment, it's likely photos you've been taking are not competitively attracting attention.

Lack of editing experience.

Many people don't realise that a lot of photography is actually in the editing. Every professional real estate photo you've seen has been edited in one way or another. Whether it's colour correcting, retouching, cropping or resizing, real estate photographer's utilise their skills to enhance images to showcase your property's strongest assets.

Inexperience with composition.

You know what your best angle is when you have your photo taken? Well, an expert providing professional real estate photography (like us at Nathan James Photography and Videography) will do the same thing about homes and properties to ensure they look their best for buyers. Using camera skills coupled with a knowledge of what works, professional real estate photographers will snap images of your property from its best angles, angles that those who are inexperienced will likely miss.

Lighting.

Okay, this might seem obvious, but lighting can really make or break a photo. It's the difference between a breathtaking image of your property or a mediocre one, so it's essential to hire a professional who can really highlight the beauty of your Sydney property.

Overlooking key property areas.

Real estate photographers are trained to identify key areas to shoot that really make the property shine. Unfortunately, skipping rooms that you might not think are important is a common mistake made by those performing their own real estate photography.

The benefits of hiring a professional real estate photographer

Seeking real estate photography services from an experienced professional comes with many benefits, especially in Sydney, one of the busiest property markets in the world. As you read above, there's a lot to consider when taking meaningful photos of your property. A professional real estate photographer makes it easy for you, getting the job done quickly and efficiently so you can get your property on the market as soon as possible. Here at Nathan James Photography and Videography, we bring our own state of the art equipment and use our expertise to showcase your property with a professional eye. If you're looking for a property photographer in Sydney, get in touch with our team of highly skilled real estate pros today.

Why professional real estate photography is imperative for your Sydney property listing

According to Property Update, the Sydney property market is soaring, and property values have increased 20.2% over the last year. But experts say this is just the beginning, predicting Sydney real estate prices to continue to rise into 2022. In a seller's market, however, there is the opportunity to achieve even greater returns through strong advertising. That's why it's imperative to have your property looking its best, with photos shot by the best real estate photographers Sydney has to offer. So, reduce the amount of time your property spends on the market and let the professionals at Nathan James Photography and Videography take breathtaking images of your property for you.

For quality real estate photography in Sydney contact Nathan James Photography And Videography today

If you're in Sydney's Northern Beaches, North Shore, Inner West, or Hills District and are looking for a real estate photographer that is a step above the rest, then look no further than Nathan James Photography and Videography. With experience and a passion for producing high-quality visuals, I'm committed to making your property shine. At Nathan James Photography and Videography, it's about getting it done right, down to the small details.

I understand that your property is not just a building but that it has a story to tell, and I'm passionate about bringing that story to life through imagery. So whether you're a real estate professional or just trying to sell your property, you can count on me to deliver quality real estate photography you'll be proud to present to buyers.
After a quote? Want to see our pricing? Have a few questions?